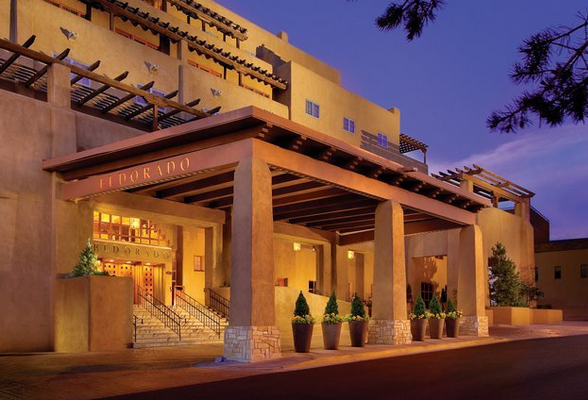 This April marks the hotel's 25th Anniversary as Santa Fe's most beloved hotel, and they're sharing it with their most cherished guests by offering the hotel's first guests room rates from April 1986.  In keeping with the Eldorado's tradition of excellence in hospitality, the hotel is offering the following unique spa specials and guest rewards, available only in the month of April to celebrate our 25 years of excellence in Santa Fe.
25th Anniversary Package
Celebrate the Eldorado Hotel & Spa's, 25th Anniversary Package. Take 25% off our low rates, starting at $169.00, for this 25th anniversary special in the month of April. Also receive a complimentary box of truffles upon arrival. Guests can delight in the hotel's well-appointed guestrooms featuring a pueblo revival style, wood-burning kiva fireplaces (select rooms) and comfortable amenities. This limited-time package is sure to provide guests with a warm reception to the charming town of Santa Fe.
'Turn Back the Clock' for Rewards
In celebration of its 25th Anniversary, Eldorado Hotel & Spa is turning back the clock and offering its original room rates to charter guests. Guests that can provide proof of their stay in April 1986 will be entered for a chance to receive a one day stay at their original rate. Proof of stay, such as a photo or dated receipt must be submitted to

[email protected]

before April 30, 2011 to be eligible to win.
Nidah Spa Silver Celebration – Packages start at $279.00
Known for its signature spa treatments that utilize indigenous Southwestern ingredients and ancient healing techniques, Nidah Spa will offer a Silver Celebration Package to its guests during the month of April. Overnight guests will receive a choice of two 25 minute spa treatments included in the price of the package. The spa treatments available with this package are a Hydration Facial, Classic Manicure, Express Pedicure and Body Exfoliation.
Gold Card Club
Also, Nidah Spa announces this month the launch of its Gold Card Club to celebrate its frequent visitors. Card holders will receive a 20% discount on services Monday through Wednesday and a 15% discount on services Thursday through Sunday. On every 10th visit, card holders will receive a $50 spa credit. Gold card club members will also receive a monthly email newsletter of beauty and health tips, as well as updates on Eldorado specials and events.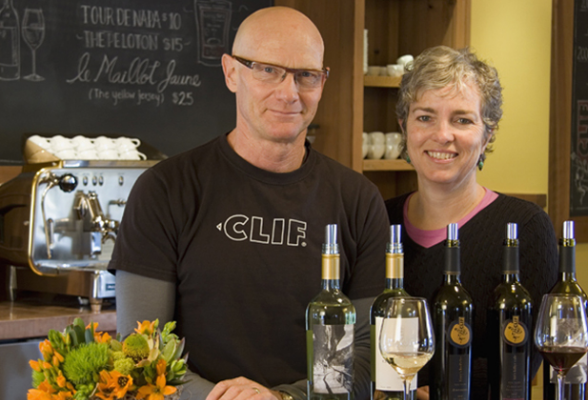 Gary Erickson and Kit Crawford, owners of Clif Bar & Company and Clif Family Winery & Farm, today opened the doors to Velo Vino Napa Valley, a new tasting room destination located at the southern end of Main Street in St. Helena. Situated in a comfortable craftsman style building, Velo Vino captures Gary and Kit's passion for wine, cycling and the great outdoors in a single location. Open to visitors from 10:00 am to 6:00 pm daily with extended summer hours beginning in June, Velo Vino offers tastings of Clif Family Winery Napa Valley wines along with pairings of Gary & Kit's Gourmet food products.
More than an average tasting room, Velo Vino also pays tribute to Gary's love of cycling. Whether it's one of the thousands of bike enthusiasts who visit Napa Valley each year, or local weekend road warriors, cyclists visiting Velo Vino can pick up maps of local bike routes and customized rides to Clif Family Farm on Howell Mountain. Velo Vino also offers a unique retail experience featuring Clif Family wines, food products from the Farm, espresso, bike jerseys, and CLIF BARs. LUNA Sport, a stunning collection of athletic apparel for women, is also available.
Always emphasizing the importance of local food sourcing and organic farming, Gary and Kit have also created a sensory garden as part of the outdoor patio area at Velo Vino, which will be open later this spring. In addition, produce grown on Clif Family Farm will be made available at Velo Vino for members of their CSA Box program. Further demonstrating their commitment to sustainability, Gary and Kit have plans to add an Electric Vehicle Charging station (EVC) to the parking lot. One of the only stations in St. Helena, this EVC will be compatible with Nissan and Chevrolet electric car models, many of which make their debut this year.
Wines available at Velo Vino to try and buy include Clif Family Winery Rte. Blanc Sauvignon Blanc, Napa Valley Sauvignon Blanc, Climber Limited Release Red Wine, Gary's Improv Zinfandel and kit's killer cab. A Napa Valley Petite Sirah will make its debut in May. Visitors are offered several flights of tastings that vary in price from $10 to $25, and the tasting fees are waived with a bottle purchase. Velo Vino will mark its grand opening with an open house celebration for locals next month.
Gary Erickson and Kit Crawford are owners of Clif Family Winery & Farm based in St. Helena, CA and Clif Bar & Company based in Emeryville, CA. Both companies are named for Gary's father, Clifford, who spent many years hiking and skiing in California's Sierra Nevada Mountains with his son. Gary and Kit's love of food and wine began with cycling trips through Europe. A day of cycling would inevitably end with a long meal and a great bottle of wine. The purchase of their property in Napa County in 1998 fueled their passion for wine and food, and its connection back to the land.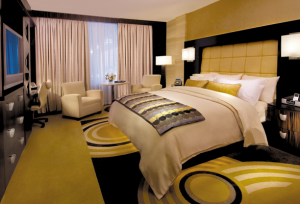 Travelocity's iPhone App now helps travelers find discounted hotel rates in the eleventh hour using Top Secret Hotels. The Top Secret Hotels service offers an easy way to shop hotels and find unpublished rates that are up to 55 percent off Travelocity's regular rates for the same top hotels on the same day. This service answers the call of travelers who want to find a deal on a hotel room at the last-minute, with no hassle, no bidding, and no waiting. The addition of the popular tool comes after Travelocity found that more than 60 percent of hotels booked on the Travelocity iPhone application happen on the same day of the hotel stay.
Along with shopping and booking Top Secret Hotels, Travelocity's iPhone application also gives on-the-road travelers a quick view of nearby gas stations, as well as easy access to their Travelocity itineraries, up-to-the-minute information on flight status, security line wait times, local weather, seat maps, traffic and airport driving directions. In addition to these useful travel tools, the application also gives consumers who are planning travel a variety of destination guides, with local information on popular events, activities, and restaurants. Users can also search a number of vacation package (flight + hotel) deals for trips ranging from romantic beach getaways to adventurous ski trips with the family, based on price range and desired travel dates.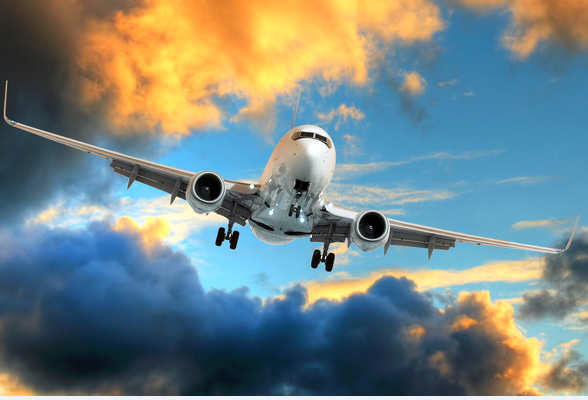 American Express Global Business Travel (GBT) today released data revealing business travel airfares continued to increase throughout 2010, inching closer to the highest levels since the recession with domestic airfares just 6% off from the most recent airfare highs in 2008. For hotels, rates showed very little change, however 2011 corporate rate negotiations have shown high single to double digit increases expected in many key business destination cities.
Specifically, domestic and international airfare both jumped seven percent in 2010 compared to 2009. Domestic hotel rates in North America remained flat in 2010, with aone percent decrease in international hotel rates paid by North American-based business travelers for the year. As the U.S. represents more than a quarter of all business travel spending globally, data on the prices its business travelers pay for services is a good industry-wide benchmark.
In light of continued expected increases in prices paid, as companies revive travel spending they must reassess budgets and calibrate them according to the external economic environment and overall business objectives this year. Recent research shows to reach the optimal level of expansion and growth business travel spending needs to be adjusted accordingly1.
"The pickup in airfares throughout 2010 and negotiated hotel rates so far in 2011 is in line with expectations for business travel's rebound; companies began to re-invest in travel following improvements in the economy and are looking to seize opportunities to drive growth. At the same time, travel suppliers have kept capacity relatively constrained since the recession to maintain control of pricing," said Christa Degnan Manning, director, eXpert insights research, Global Advisory Services, American Express Business Travel.
Year
Domestic Average
Airfare Paid
International Average
Airfare Paid
2007
$230
$1,836
2008
$246
$1,955
2009
$216
$1,675
2010
$231
$1,795
Year
Q4 Domestic Average
Airfare Paid
Q4 International Average
Airfare Paid
Q4 2007
$229
$1,957
Q4 2008
$237
$1,918
Q4 2009
$223
$1,778
Q4 2010
$231
$1,865
Manning continued: "With oil prices rising, airlines are looking to cut their capacity growth plans to combat higher fuel costs. As a result increases in airfares are likely to remain on an upward trend in 2011. So far this year, we are seeing this trend hold true with domestic airfare rates in January 2011 up eight percent compared to January 2010."
Domestic Hotel Rate Trending
Hotel rates in the fourth quarter of 2010 reached their highest levels all year with average booked rates of $164 and $244 for domestic and international hotels, respectively. Demand in 2011 is expected to increase and hotels have felt more comfortable raising rates, particularly for corporate customers that request last room availability (LRA) for their travelers.
"2010 marks the first year since the recession's impact took hold in 2008 that there hasn't been a decline in domestic hotel rates, showing the hotel industry is on the rebound. We have already seen some hotels begin to raise their rates, especially in light of limited hotel development in the pipeline for 2011, finally putting hoteliers on stronger footing in the supply and demand equation," said Manning.
As a result, companies should be looking to gain as much volume discount potential with hotels as possible by driving spend to fewer properties and negotiating key amenities in their rates to help alleviate dramatic property level increases and incurring more ancillary fees if possible.
Year
Domestic Average
Hotel Rates Paid
International Average
Hotel Rates Paid
2007
$149
$252
2008
$153
$252
2009
$152
$238
2010
$152
$236
Year
Q4 Domestic Average
Hotel Rates Paid
Q4 International Average
Hotel Rates Paid
Q4 2007
$157
$266
Q4 2008
$162
$208
Q4 2009
$162
$243
Q4 2010
$164
$244
Manning concluded: "Following a tough negotiation season when many hoteliers looked to significantly increase rates for 2011, companies must now focus on taking full advantage of any extra services that were included in corporate negotiated rates this year. While it is easy for a sales person to promise amenities to hit their base rate targets, companies must audit to make sure those services are not being billed at an extra charge on checkout. Internet access, meals, business services and parking are all features that many road warriors look forward to utilizing for productivity purposes, and travel managers must make sure employees take full advantage of these add-ons so the company is truly getting the best value from its travel budget and travel management efforts."
U.S. Cities with Highest Hotel Rate Increases in Q4 2010 vs. Q4 2009
City
Q4 2009
Q4 2010
Percent
Change
Las Vegas, NV
$137
$153
12%
Denver, CO
$140
$147
5%
New York, NY
$382
$402
5%
Washington, DC
$249
$261
5%
San Francisco, CA
$210
$220
5%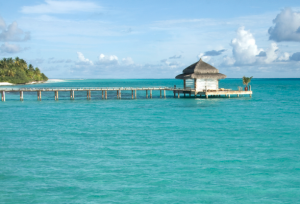 After several years of negative trends in the real estate industry, a recent market study shows signs of increasing consumer confidence. While no direct correlation was made to the harsh winter temperatures, the research survey by the Cotton Report indicated a substantial increase in the number of homebuyers seeking a vacation home purchase, an increase of 800% year-over-year. This dynamic trend is further supported by an increase in the number of buyers describing their transition as a geographic relocation, now 40%. Over the three-year period of the annual research study, a continuous trend towards smaller homes has been noted with the most popular size home now being 1,700 to 2,299 sq.ft. Homes ranging from 1,000 to 1,699 sq.ft. saw an increase of 5% in interest levels from 2010 to 2011.
The Cotton Report also shows signs that pricing levels have adjusted to meet consumer expectations. In 2009, respondents indicated the need for a 50% reduction in order to re-enter the market. In the 2011 survey, this level of price reduction has changed dramatically with the median response being a 20% reduction. This trend was also reflected in the consumer's timeline to purchase. In 2011, 25% of the respondents reported they would be purchasing within 6 months, an increase from just 4% at the same time last year.
While questions remain in the US mortgage market about the future of the 30-year mortgage, the survey indicates that 36% of the respondents plan to utilize a 30-year mortgage to make their purchase. An equal 36% are cash buyers with 21% indicating plans for a 15-year mortgage.
The marine industry is on course to reinvigorate the market and catch the attention of a more energetic and positive consumer with the introduction of many new and exciting products at the 2011 Palm Beach International Boat Show from March 24-27. Here is just a glimpse of the innovative products scheduled to roll out at the show.
New in Boats and Yachts
Anchor Yacht Sales introduces the Hampton Yachts 62' Modified Skylounge.
J Craft Boats displays its Torpedo R model.
Dusky Marine Inc. displays its triple engine 33' and a Guy Harvey wrapped 33'.
Specialty Watercraft, Inc. offers an upgraded SeaDoo GTI and the Yamaha VXR and VXS models.
Protector Boats USA offers the Protector Jet, coupled with a Yamaha JetDrive powerplant.
Horizon Yachts displays the completely solar powered SC23, the V74 and AC80 catamarans with solar panel technology and the E88 with an advanced Octoplex System for complete yacht monitoring.
Denison Yacht Sale debuts the new 45' Selene.
New in Nautical Travel
Abaco Beach Resort at Boat Harbour launches its Eco-Tour Package allowing guests to explore Abaco's six national parks, photograph wildlife, learn about Abaco's heritage and explore more than 100 blue holes.
New in Yachting Accessories and Power
Seakeeper offers its new M8000 gyro for vessels up to 35 tons.
Parker Village Marine Tec offers a new bilge water membrane separator, the SPK portable water treatment system and LT desalination systems.
Air-Tight, LLC debuts the new DeeMaxx brake system.
Mate Series, Inc. offers the first of its kind combination rod and cup holder.
Pioneer Linens Yacht Division offers a Palm Beach International Boat Show special on monogramed beach towels.
New in Electronics
Telemar Yachting Americas offers its VSAT Telemar Seacall and the Sperry Vision Master Bridge System.
KEP Marine offers its new multi-touch high brite touch screen panels, bridgeview control system, glasspod multi bridge displays and KEPcam video recording with removable drive.
New in Marine Art and Literature
Robert E. Webber offers his custom portraits of historic and classic watercraft.
Livin the Wild Life offers assorted art products by artist Carey Chen including shirts, jewelry boxes, cutting boards and decals.
New in Marine Clothing and Jewelry
Menorquinas USA, makers of simple yet elegant sandals, introduces its product to the U.S. market.
Hopkins Carter Marine offers new gear from Gill, Grundens, Columbia and Bimini Bay. Artist Carey Chen will be signing artwork all day Sunday, March 27.
New in Sportfishing Accessories
Red Eye Trolling Lures offers new-to-the-market Mahi Slayer and Hoo-Hurter lures.
Capt. Billy Black Dehooker offers new Capt. Billy Black Series Lures.
Tigress Outriggers & Gear offers the new Tiger Shark III, telescoping carbon graphite outriggers and Blind Mount rod holders.
New in Show Promotions
Win a Garmin 5212 Navigation System at the Palm Beach International Boat Show
To promote its new Palm Beach location, Langer Krell Marine Electronics will raffle off a Garmin 5212 12″ Touchscreen GPS Navigation System. Valued at $3600, the unit is compatible on vessels from 25′ to 175′.
Show attendees may sign up at the WIRK Country Radio display located at Evernia Field booth 357 or the Langer-Krell Marine Electronics display located at Clematis Tent 525. Visit LangerKrell.com for more information.
Win a Carnival Cruise
CruiseOne will be taking entries to receive a free three, four, or five night Carnival Cruise. Show attendees may sign up at booth 342.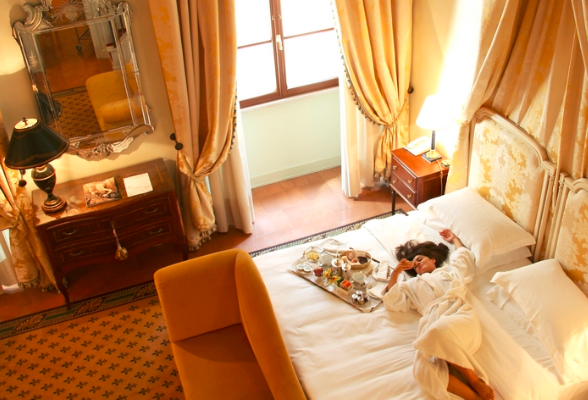 When it comes to traveling internationally, many travelers are unsure of the best way to approach planning the trip. Virgin Vacations suggests that escorted travel conveniently and safely packages first class, centrally-located hotels, meals, sightseeing and the benefits of a professional tour guide into one trip – provide vacationers with an all-around enlightening and educational experience.
Here are the top reasons to consider an escorted trip:
Convenience and Peace of Mind: Save time by having the tour company experts do the planning. This eliminates the need to research how to get from place to place, where to eat, or where to stay. The result is a great vacation planned carefully based on years of experience, providing a nice balance of "must see" scheduled attractions and leisure time.
Value for the Dollar: By booking an escorted tour, passengers are taking advantage of a travel company's buying power, giving them access to negotiated rates and bulk air discounts. This can save thousands of dollars versus booking piecemeal.
Local Cuisine du Jour: Looking for the best place to sample local cuisine? When traveling on an escorted tour, meals are usually eaten at favorite local restaurants that exemplify the "flavor" of the city.
Tour Guide Savvy: As any seasoned traveler will note, the best way to find a hidden gem is to talk to the locals. A tour guide from the region is skilled to provide individual attention to all tourists, and will proactively share insights for enhancing a trip, in addition to insider tips about unique ways to discover local hot spots that represent the essence of the destination.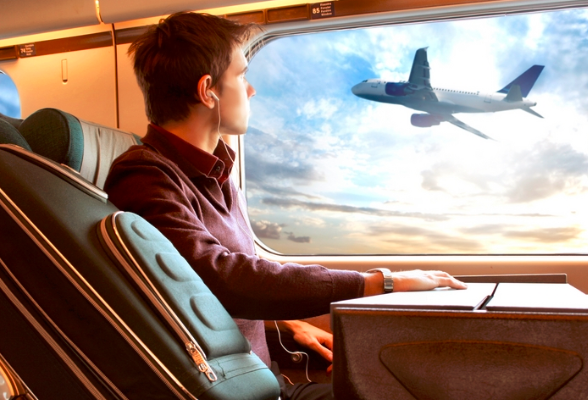 Business passengers expect growth in corporate travel in 2011, predicting increases in both flights and budgets, according to an annual global survey by Ascend.  The poll of business travelers found:
49% expect to fly more for business in 2011 – compared to 35% last year and only 10% in 2009
A 5.5% increase in the number of business flights for 2011, and 48% expecting an increase in travel budgets – compared to 28% last year and just 9% in 2009
Only 8% of travellers expect a decrease in 2011 budgets, compared to 20% last year and 54% in 2009
Good news for airlines – as budgets and flights growth for 2011 are expected to move in step
Peter Morris, Ascend's chief economist, says the poll underlines the symbiosis between corporate travel and economic recovery, "To get the global economy going again business people have to fly. After the challenges of 2009 and 2010, travellers clearly feel now is the time to start rebuilding their businesses."
The survey highlights a range of changes for better and worse that respondents have noted over the last two years, as well as a healthy scepticism about the benefits of future airline consolidation: more than 70% believe this will cause higher prices and less competition.
North American respondents are feeling the most sorry for themselves, with 70% saying that airline service on board has declined over the last two years. Offered the opportunity to say what has improved, 40% of North American respondents said, "Nothing". Europeans (20%) and Asia Pacific (17%) respondents were less down in the mouth.
Looking at what has improved over the last two years, respondents noted:
Greater efficiency in check in and pre-flight (49%)
More choice of low cost airlines (26%)
Cheaper fares more available (25%)
Looking at what has got worse over the last two years, respondents rated the following as the three worst items:
Crowded planes
Increased security queues
Decline in 'on board' service
More than 380 corporate travelers from around the world were polled, most of whom are long haul business class travellers. By asking about company travel trends, the survey's results reflect a much wider population than the number of respondents.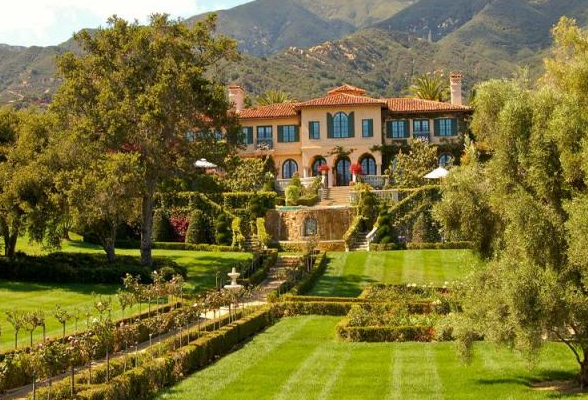 One of Montecitos premiere properties perfectly situated on prestigious Picacho Lane. South facing terraces look over lush gardens to ocean and island views. This architectural masterpiece is unparalleled for its luxury, amenities and attention to detail. The private 3.5 acre estate is graced with two private water wells, a two bedroom guest house, pool house, staff quarters and a north south tennis court.  Click here for listing.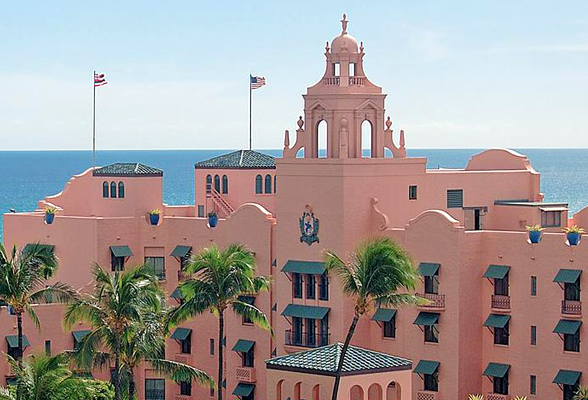 The Royal Hawaiian announced today the completion of its multimillion dollar renovation. Throughout its storied 84-year history, The Royal Hawaiian has embodied the allure of Hawaii's spirit and the essence of indulgent escape while ushering in a new era of luxury travel to the islands. This iconic 528-room property on Waikiki Beach, affectionately known as the "Pink Palace of the Pacific," is poised once again to redefine the luxury experience with the transformation of the Royal Beach Tower.
The Royal Hawaiian features 35 suites including 18 oceanfront and six two-story exclusive suites, more than 66,000 square feet of beachfront space and world class signature restaurants and lounges, including the world-famous Mai Tai Bar and Waikiki's only beachfront luau. With the completion of the final phase of its renovation to the resort's Royal Beach Tower, this timeless resort has received $70 million in upgrades, making it one of the most iconic Luxury Collection properties in the North American portfolio.
The completion of The Royal Hawaiian marks another landmark year for The Luxury Collection on the heels of announcing The Liberty Hotel in Boston as the 100th property to join Starwood's Luxury Brands: St. Regis & The Luxury Collection, and its first in Boston. With this milestone, Starwood continues to stand out as the world's leader in luxury hospitality with more hotels in more markets than any competitors in this segment, offering guests exceptional service levels and luxury experiences in a wide range of destinations across the globe.
In 2009, The Royal Hawaiian made its debut as a Luxury Collection Hotels & Resorts property after re-imagining and renovating the resort's Historic Wing rooms, bringing locally-inspired furnishings, artwork and color templates to the forefront with a nod to the resort's historic past. Now, the redesigned Royal Beach Tower rooms and suites will offer a counterpoint with a distinctly breezy, airy, beach-inspired feel with modern, chic touches, while still maintaining the signature mold of luxury for which The Royal Hawaiian is known.
Celebrating its new beach-inspired theme, the new rooms combine exquisite, contemporary Hawaiian furnishings in light colors reminiscent of driftwood with design elements that tell the story of Helumoa, the area in which this historic property stands. Each room is adorned by lounge chairs and ottomans designed by luxury furnishing leader McGuire, Indonesian tables carved from local tree trunks, Asian-inspired nightstands created by Cheng Meng, lanai furnishings were custom made by Italian furniture-maker Roberti as well as beach glass-inspired lamps. The Tower rooms' redesign also includes a spectacular transformation of the bathroom area with brilliant speckled mosaic glass vanity walls and mirrors. Adding a signature local touch, each room also features original artwork by celebrated local artists Solomon Enos and Carl Pao, who were commissioned to create paintings through inspiration from the hotel and its surrounding area.
The Royal Hawaiian is the perfect fit for The Luxury Collection brand, a diverse ensemble of more than 75 of the world's finest hotels and resorts in more than 30 countries that offer unique and indigenous experiences; because throughout its illustrious history, the palatial grandeur of The Royal Hawaiian has left an indelible mark on the history of luxury travel for generations of world-travelers seeking an authentic taste of Hawaii.