Ever thought of swimming under extremely crystal clear waters while observing the most incredible marine species that inhabit the Earth?  Stop dreaming and visit a spectacular paradise considered one of the top places in the world for diving. Cancun offers some of the best natural landscapes and the highest quality in resources to ensure an unforgettable experience.
Cancun's coastline is located in front of the Great Mesoamerican Reef, a system extending 450 miles all the way from Punta Nizuc to the Bay of Islands in Honduras. This reef system is home to 100 coral species, 350 mollusks, and 164 species of reef dwelling fish, sea turtles, crocodiles, lemon sharks, dolphins and manatees, among other exotic creatures. The best news is that you don't have to travel many hours since there are between ten to 12 coral reefs, some of which are located at only 45 minutes from the shore.
Cancun offers a wide variety of scuba diving centers offering the best in training and equipment for both novice and experienced divers. There are more than 25 fully-equipped water sports centers and marinas that operate under strict environmental standards to avoid any harm to marine life. Also, several hotels offer scuba diving courses to guests in areas of extremely shallow waters. One of the greatest advantages of Cancun is that water depth reaches a maximum of 100ft.
In Cancun, tourists can choose between open water diving and have the opportunity to explore sunken vessels- like the famous C58- or dive along natural caverns and cenotes (sink holes), characteristic of the state of Quintana Roo.
Punta Cancun, Isla Mujeres and Puerto Morelos allow for a close encounter with marine creatures such as tropical fish, sea monkeys, grouper fish, parrotfish and invertebrates like jelly fish, crabs, lobsters and octopus. Snorkeling in Puerto Morelos is particularly attractive because the coral reef is located very close to the shore, keeping the waters calm and shallow. Those who want to experience the peaceful mood of a fishing village can visit Holbox Island, Contoy and Isla Mujeres, all of which combine tropical life with the charm of virgin white sand beaches and the Mayan heritage. Visitors can interact with nature through activities like bird, crocodile and turtle watching as well as swimming with whale sharks, dolphins and manatees.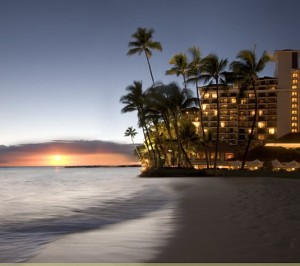 Halekulani, one of the world's finest and most acclaimed luxury resorts, will soon unveil "The Orchid Suite at Halekulani," a pioneering and transformative concept that will transcend the traditional hotel suite model, just as "The Vera Wang Suite at Halekulani" did when it debuted in 2005. A residential ambiance that represents a confluence of a contemporary aesthetic and the casually elegant sensibility for which Halekulani has come to be renowned, The Orchid Suite at Halekulani, embodies the ethereal qualities of the property's iconic Cattleya Orchid, and a spaciousness that is both airy and languid, as well as intimate and inspiring.
The Orchid Suite at Halekulani, which will debut this December 20th, is an exemplification of Halekulani's property-wide renewal initiative leading up to Halekulani's 25th Anniversary in 2009, and one of the three iconic suites that will comprise "The Premier Suites at Halekulani." Catering to the myriad lifestyles of the hotel's international clientele, who keep coming back to Halekulani because of its uniquely gracious and individualized service, The Premier Suites at Halekulani encompass the newly redesigned Royal Suite, the iconic Vera Wang Suite and the soon to be unveiled Orchid Suite, each of which has a distinct aesthetic and sensibility and individually tailored experiential amenity programs. The Royal Suite is simple, classical and regal. The décor of this 4,066 square foot suite celebrates the various Pacific and Asian cultures that are a part of today's Hawaiian culture. The 2,135 square foot Vera Wang Suite, personally designed by the suite's namesake, exudes a casual elegance and sensuality. Vera Wang's home, gift, bath and accessories collection are paired with rare furnishings from Hawaii, the Pacific and Asia to create a stylish and sophisticated respite.
The Orchid Suite embodies three of Halekulani's elemental values: Wellness (mind, body and spirit), Connoisseur (fine cuisine) and Masterworks (the arts). Inspired by the calming and enveloping Pacific Ocean, The Orchid Suite will feature an exclusive Sea of Life Wellness Program designed by award-winning SpaHalekulani featuring treatments and therapies inspired by renewing properties of the sea. For epicurean connoisseurs, The Orchid Suite will feature a full-service Sub-Zero Wolf kitchen with interactive cooking experiences by Halekulani Chefs, daily market deliveries and a select La Mer menu of the finest in European cuisine. To perpetuate the Masterworks brand element, Halekulani will unveil an exciting new partnership in the near future as well as the Art in Motion luxury automobile program.
"The Orchid Suite, as part of The Premier Suites at Halekulani, embodies the cultural and gracious personal service legacy that is the personification of Halekulani," said Peter Shaindlin, Chief Operating Officer of Halekulani Corporation. "Based upon the unprecedented success of the Vera Wang Suite, we saw an opportunity and a need to create a collection of iconic suites for our guests who want the best and will accept nothing less. Each of the three suites which comprise The Premier Suites at Halekulani offer distinctly different ambiances and experiential amenities that cater to the individual lifestyles of our international clientele."
Guests of the 2,365 square foot Orchid Suite will experience superlative design elements, carefully orchestrated to provide privacy while maintaining the exceptional standards and experiences for which Halekulani has come to be known. Set apart from the historic Main Building, the Orchid Suite will be situated facing the Pacific Ocean with doors opening onto a private lawn with panoramic views of Waikiki Beach. The interiors have been artfully designed in calming tones so as not to compete with the dramatic and vibrant Hawaiian views. The master suite will afford guests with a spectacular view of Diamond Head while the en-suite master bath equipped with steam shower and deep steeping tub, will offer private views of the garden.
The living room was designed to resemble a luxurious beach cottage, an homage to the original days of Halekulani, with indoor/outdoor alfresco dining and a spacious lanai, idyllic for day or evening lounging. The entertainment room will also serve as a private study or family room.
The Premier Suites at Halekulani, including the Orchid Suite, will offer guests a new and extraordinary amenity program called "ART IN MOTION." Guests of the three luxury suites will be offered keys to a collection of unparalleled exotic automobiles, once again redefining international hospitality standards. The extraordinary fleet features a brand new Maserati GranTurismo and Bentley Continental GTC. Guests may experience these cars first hand or with a personal driver, all complimentary with a stay in one of the Premier Suites at Halekulani.
Continuing Halekulani's tradition of gracious hospitality and personalized service, all suites in the Premier Collection will feature the following complimentary services: Butler Service, Customized Culinary Programs, Personal Concierge and VIP privileges with the hotel's "For You Everything, Program" offering complimentary access to the Honolulu Symphony, Honolulu Academy of Arts, Bishop Museum, Iolani Palace, Contemporary Museum of Arts Honolulu and the Shang-Ri La Estate, among others.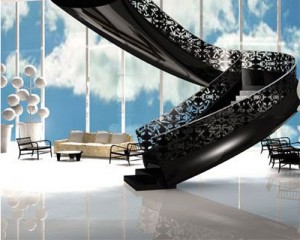 Morgans Hotel Group, the groundbreaking innovator that introduced the world to iconic brands such as Delano in Miami Beach, Royalton in New York City and Sanderson in London, unveiled Mondrian in South Beach December 1. Inspired by its LA namesake – known for cutting-edge design and glamorous nightlife personified by the original Skybar – South Beach is the latest in an exclusive collection of cities that welcomes the Mondrian brand. Mondrian also represents the first time the company offers private residences and condo-hotel ownership.
Conceived by Marcel Wanders, Fast Company's 2008 "Masters of Design," as Sleeping Beauty's castle, residents and guests will truly live within a modern fantasy. Wanders inverts traditional design elements to create chic, dramatic living spaces, furnished with original pieces from his design studio, where he produces everything from lighting to flooring, including iconic pieces such as the Knotted Chair. Exteriors offer entry to a magical world, including an oasis of lush gardens with an intimate outdoor pool bar, private cabanas created with curtains of living foliage and even an adult sandbox. While Delano's signature "Water Salon" became an international destination, Mondrian will raise the bar for poolside decadence with Wanders' fantastical designs.
Also envisioned by Wanders, the hotel will feature Morgans' world-renowned agua spa, opening early in 2009. With a mirrored Bisazza-mosaic reception desk that scatters light across the dimly lit room and a manicure area accessed through a hidden door, the spa will debut an exclusive skincare line and several new treatments.
Jeffrey Chodorow also presents the latest Asia de Cuba restaurant, bringing a vibrant, social atmosphere with innovative menus that incorporate the best of Asian and Latin cuisines. Under the culinary direction of Executive Chef Bryan Flyer, diners will indulge in Asia de Cuba's imaginative dishes in portions intended for sharing. The royal communal table, made popular at the first Asia de Cuba at Morgans in New York City, is situated upon a custom carpet and steals the spotlight in this space. Golden bells above the table call out to diners to take their seats and crystal chandeliers set within the bells shower guests with faceted light. Deep cushioned booths line the walls of the room, and the restaurant opens out onto the terrace where patrons can enjoy a cool breeze or escape to one of the private dining gardens and "kissing corners."
Rounding out the complete lifestyle offerings, Morgans unveils its newest hot spot, Sunset Lounge. Conceptualized by nightlife impresario Ben Pundole of Skybar and Bungalow 8 at St Martins Lane, Sunset Lounge offers a nightlife experience with live Latin and Spanish music, a handcrafted specialty cocktail list and sunset views over the downtown Miami skyline. Golden candelabras and onyx jewel-cut stools are playfully dotted between ottomans and new antiques, a striking contrast of the imaginative and the forgotten. Gold leaf wallpaper surrounds the stretch patterned sofa that is set upon a staged, dark herringbone floor.
"We believe Mondrian in South Beach is the most exciting new property the city has seen in decades. With Marcel Wanders' first hotel design in the US and a move onto West Avenue, we're redefining the destination and offering spectacular views of the Miami skyline and Biscayne Bay. Mondrian is so extraordinary and is targeting such a unique customer that it will lead for years as a one-of-a-kind, coveted experience for guests and locals alike," said Fred Kleisner, President & CEO of Morgans Hotel Group.