Countless films and TV shows have featured New York City and the wide variety of residences.  Being the fan of timeless quality that I am, I've selected the Upper East Side as the best place to live in Manhattan.  However all ten neighborhoods listed below are world class communities.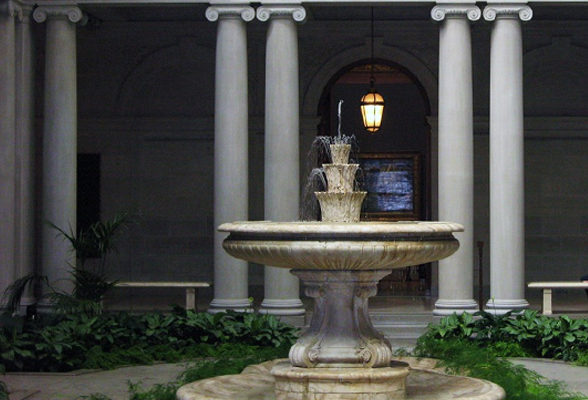 1. Upper East Side
Stretches from 59th to 96th Streets, between Central Park and the East River.
2. Meatpacking District or Gansevoort Market
Roughly stretching from 11th Ave to Hudson, from W 15th St to Gansevoort
3. Hell's Kitchen and Midtown West
Roughly 59th to 40th Streets, and bounded by the Hudson River and Fifth Avenue; Eighth Avenue demarcates the Hell's Kitchen neighborhood and the impersonal, tourist-heavy Midtown West.
4. Midtown East and Sutton Place
From 42nd Street to 59th Street, from Fifth Ave to the East River.
5. SoHo
Roughly stretching from Houston to Canal Streets, between the Hudson River and Lafayette Street.
6. Gramercy Park
17th St. to 22nd St., Park Ave. South to Second Ave.
7. Greenwich and West Village
Stretching roughly from 14th to Houston Streets, between the Hudson River and Broadway. Sixth Avenue demarcates the two neighborhoods.
8. Chelsea
Roughly from 39th to 15th Streets, between the Hudson River and Fifth Avenue.
9. Upper West Side
Extends north from Columbus Circle at 59th Street up to 110th Street, and is bordered by Central Park West and Riverside Park.
10. Morningside Heights
The area from about 106th Street to about 123rd Street between Morningside Park and Riverside Park on the Upper West Side of Manhattan.
New York has some of the world's most luxurious hotels and I think I've discovered some destinations that you may not have heard of before, but you will enjoy.  The hotels topping the list is 'The London'.  Located in Midtown Manhattan, the hotel's modern elegance meets you at the door and does not dissipate until you leave.  The spacious suites are great for business travel or an extended family vacation, and the celebrity restaurant downstairs will keep you coming back for more.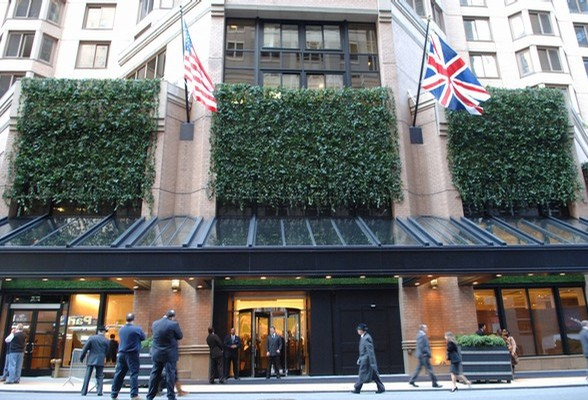 1. The London NYC
866-690-2029
151 W 54th St
New York, NY 10019
2. Four Seasons
212-758-5700
57 E 57th St
New York, NY 10022
3. The Peninsula
212-247-2200
700 Fifth Avenue
New York, NY 10019
4. Mandarin Oriental
212-805-8800
80 Columbus Circle at 60th Street
New York, NY 10023
5. Ritz-Carlton Central Park
212-521-6000
50 Central Park S
New York, NY 10019
6. St. Regis
212-753-4500
Two E 55th St at Fifth Ave
New York, NY 10022
7. New York Palace
212-888-7000
455 Madison Ave
New York, NY 10022
8. Waldorf  Astoria & Towers
212-355-3100
100 East 50th St
New York, NY 10022
9. Loews Regency
212-759-4100
540 Park Ave at 61st St
New York, NY 10065
10. Trump International
212-299-1000
1 Central Park W
New York, NY 10023