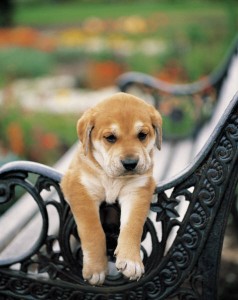 The Honest Kitchen, makers of all-natural, human-grade pet foods, gourmet treats, and herbal supplements today announced a pawsitively tail-wagging contest for San Diego businesses in honor of Pet Sitters International (PSI), the world's largest educational association for professional pet sitters, Take Your Dog to Work Day (TYDTWD) on June 26. The initiative is celebrating its 10th anniversary this year, so The Honest Kitchen is on the prowl for the top 10 dog-friendly companies in San Diego; the winning company's pooches will receive a special lunchtime delivery of delicious The Honest Kitchen food and treats to their office.
"Take Your Dog to Work Day is a fun and unique way for pet parents to bond with their furry best friends while supporting a good cause, in this case animal adoption," said Lucy Postins, founder and president of The Honest Kitchen. "At The Honest Kitchen, everyday is Take Your Dog to Work Day, so we're excited to see how other local companies are celebrating this year."
Established by PSI in 1999, TYDTWD was created to commemorate the great companions dogs make, and encourage their adoptions from local animal shelters, rescue groups and humane societies. The initiative encourages employers to open their doors to employees' canine "best friends," and spread the word about this worthwhile event in their communities.
"The Honest Kitchen's top 10 contest in San Diego is a wonderful example of how businesses can embrace welcoming pups into their offices for a day, and at the same time come together with their local communities to promote healthy pet adoption," said Beth Stultz, marketing specialist for PSI. "Today's tough economy has made the need for pet adoptions more urgent than ever, it is our hope that Pet Sitters International's Take Your Dog to Work Day will help inspire potential pet parents to get out and rescue a furry friend."
To enter the top 10 contest, The Honest Kitchen is asking all San Diego companies who plan to participate in TYDTWD to send a short submission (no more than 500 words) about why their company is "top dog" when it comes to four-legged office mates – the more unique or compelling the story, the better! Letters can be emailed to [email protected] and should include the company name, a brief explanation on how it plans to celebrate TYDTWD or what furry co-workers help add to the office environment. Entries must be received by 5 p.m. PST on June 22.
Members of the Balboa Park Cultural Partnership are "going green" to enhance and preserve San Diego's iconic park as it approaches its 100-year anniversary. Representatives of the park's 24 cultural institutions are participating in a series of workshops to learn how to incorporate sustainability practices into the workplace. The curriculum covers sustainability techniques that, when implemented, will not only contribute to park preservation efforts but also save money and natural resources.
"These workshops educate by encouraging our Partnership members to adopt sustainability practices," said David Lang, executive director of the Balboa Park Cultural Partnership. "By pooling our knowledge and resources, Balboa Park is well on its way to incorporating environmentally friendly operations. Our efforts in 2008 produced a cost savings of $420,000 through substantially reduced energy consumption."
The workshop series covers an introduction to sustainability and life cycle costing, energy management, water management and green building basics.
"It makes so much sense that we continue to integrate sustainable practices into Reuben H. Fleet Science Center operations," said David McGrew, director of Facilities and Engineering for the Center. "Balboa Park is not only a cultural treasure but it is also a natural resource for San Diego residents and visitors from around the world. It is in everyone's interest to manage the park in a sustainable manner."
Arts, science and cultural institutions participating in the Balboa Park Cultural Partnership include: Balboa Park Central, Centro Cultural de la Raza, House of Pacific Relations, Japanese Friendship Garden Society of San Diego, Mingei International Museum, Museum of Photographic Arts, Reuben H. Fleet Science Center, San Diego Air & Space Museum, San Diego Art Institute; Museum of the Living Artist, San Diego Automotive Museum, San Diego Hall of Champions Sports Museum, San Diego Historical Society, San Diego Junior Theatre, San Diego Model Railroad Museum, San Diego Museum of Art, San Diego Museum of Man, San Diego Natural History Museum, San Diego Youth Symphony, San Diego Zoo, Spanish Village Art Center, The Old Globe, Timken Museum of Art, Veterans Museum and Memorial Center, and WorldBeat Center.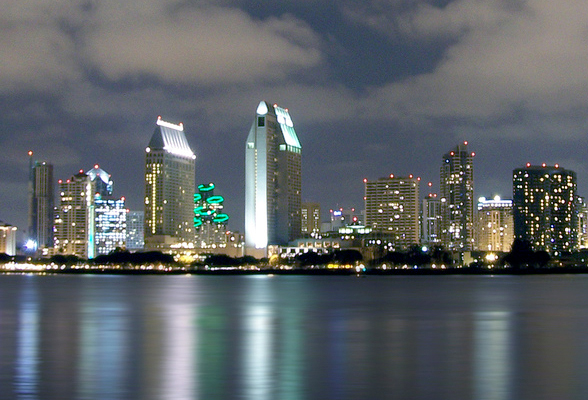 San Diego is one of the most stunning cities in the US, and rivals the beauty of any metropolis in the world.  From 70 miles of beaches to a thriving nightlife, this city will steal your heart and refuse to give it back.  So whether you are walking the streets of luxurious La Jolla or you have the honor of calling SD home, you will be pleased to know that this area has something for every taste.
To explore this terrific city and take advantage of everything it has to offer, please visit its city page here: SanDiego10.CitySpur.com