Austin is one of the most beautiful cities I've had the pleasure of living in.  Its climate allows for trees and grass to remain a luscious green practically all year round and despite its growth, it has maintained its charm.  Out of all the neighborhoods I've visited, I never cease to be amazed at the beauty of the landscaping and architecture, the community that leads the list is the Barton Creek Country Club.  Barton Creek is home to one of the most breathtaking golf courses in the state and will amaze you with its southern elegance.  I can't imagine a better place in live.
1. Barton Creek Country Club
Southwest Austin
2. Clarksville
Clarksville extends from MoPac to North Lamar Boulevard (East to West) and extends from West 6th Street to West 15th Street (North to South). Clarksville borders downtown, so all of the clubs and restaurants are just minutes away. It's also just around the corner from 6th Street and Lamar, which contains the popular shopping area that includes Whole Foods, Book People, Waterloo Records, and Amy's Ice Cream.
3. Hyde Park
The Hyde Park Neighborhood Association defines the neighborhood as stretching from 38th Street to 45th (north to south) and Guadalupe to Duval (east to west). It is only moments away from Interstate-35.
4. South Congress
SoCo's boundaries run from just South of Town Lake on the North and to Oltorf in the South, then West to South First Street and along the eastern edge of Congress Avenue.
5. Travis Heights
South of the Colorado River and tucked between Interstate 35 and South Congress Avenue
6. Barton Springs
Robert E Lee Rd to S 6th St and Collier St
7. Bouldin Creek
South Congress Avenue borders the Bouldin Creek neighborhood in the East and its Western edge is marked by Bouldin Creek.
8. Barton Hills
From Barton Springs Rd to Barton Skyway and S. Lamar Blvd to MoPac
9. Lamar
North-Oltorf; South-Ben White; West-South Lamar/Manchaca; and East-Union Pacific Railroad.
10. Westlake Hills
Bee Cave Road is the main artery through Westlake Hills and leads West to the lakes and East to Zilker Park.
Austin has some great places for family oriented fun.  I had a difficult time deciding which destination deserves the top honor for the list.  However after visiting the Austin Children's Museum with my family I decided it should lead the list due to the fact that everyone had a great time and it was a non-stop learning experience for everyone.  Below are the top family activities in Austin: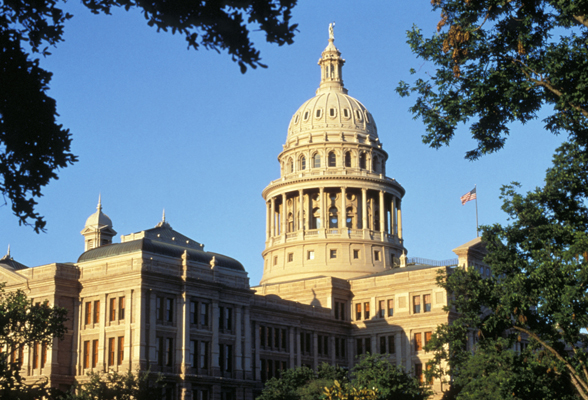 1. Austin Children's Museum
512-472-2499
Dell Discovery Center
201 Colorado St
Austin, TX
2. LBJ Library and Museum
512-721-0200
University of Texas
2313 Red River
Austin, TX
3. Schlitterbahn Waterpark
830-625-2351
305 W Austin St
New Braunfels, TX 78130
4. Austin Nature and Science Center
512-974-2000
Ziker Park
301 Nature Center Dr
Austin, TX
5. Bats Underneath Congress Bridge
512-478-0098
100 Congress Ave
Austin, TX 78701
6. Austin Museum of Art-Downtown
512-495-9224
823 Congress Ave # 100
Austin, TX 78701
7. Capital Cruises
Hyatt Regency Town Lake boat dock
Austin, TX
8. Austin Zoo
512-288-1490
10807 Rawhide Trl
Austin, TX 78736
9. Ladybird Johnson Wildflower Center
512-292-4100
4801 LaCrosse Ave
Austin, TX 78739
10. Austin Duck Adventures
Boarding in front of the Austin Convention and Visitors Bureau
209 E. 6th St
Austin, Texas
Whether you are a student or young professional, Austin has a terrific lineup of apartments and condos for great prices compared to other metropolitan areas around the country.  So which complex won the top honors?  Well, if you are like me and enjoy sitting out by the pool, I think you will enjoy living at the Bella Sarah Apartments.  As you can see from the picture below, this complex provides its residents with a gorgeous pool and recreation area on top of a long list of additional amenities that will make living in Austin even more enjoyable.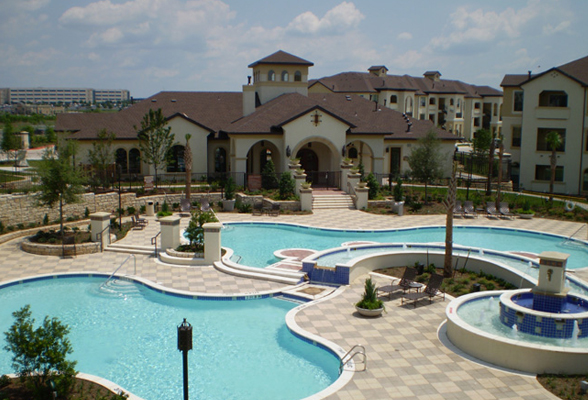 1. Bella Sarah Apartments
512-252-0555
12800 Center Lake Drive
Austin, TX 78753
2. Amli Downtown
512-472-1711
201 Lavaca St
Austin, TX 78701
3. Bluff Springs Townhomes
512-440-1666
7100 Bluff Springs Rd
Austin, TX 78744
4. Remington Hills
512-282-1170
10601 Manchaca Rd
Austin, TX 78748
5. Domain Apartments
512-719-3400
11400 Domain Dr
Austin, TX 78758
6. Windsor At Barton Creek
512-327-4700
2611 Bee Cave Rd
Austin, TX 78746
7. Deerfield Luxury Apartments
512-282-0260
8600 Brodie Ln
Austin, TX 78745
8. Legacy on the Lake
512-476-1810
43 Rainey St
Austin, TX 78701
9. The Cottages
512-282-6800
8515 S  Interstate 35
Austin, TX 78744
10. Reserve at Walnut Creek
512-926-6565
8038 Exchange Dr
Austin, TX 78754
Austin has become a top business and tourist hotspot over the past few years, and with the increase in visitors, the lodging accommodations have improved dramatically.  From traditional hotels to quaint bed & breakfast destinations, I've enjoyed my tour of the city's best places to stay.  The top spot of the hotels and lodging list goes to The Driskill Hotel, a magnificently appointed hotel located in a great part of the city.
1. The Driskill Hotel
512-474-5911
604 Brazos St
Austin, TX 78701
2. Barton Creek
512-329-4000
8212 Barton Club Dr
Austin, TX 78735
3. Mansion at Judges Hill
512-495-1800
1900 Rio Grande Ste 100
Austin, TX 78705
4. Four Seasons Hotel Austin
512-478-4500
98 San Jacinto Blvd
Austin, TX 78701
5. The Wyndham Garden Hotel-Austin
866-907-0607
3401 South IH 35
Austin, TX 78741
6. San Jose Hotel
512-444-7322
1316 S Congress Avenue
Austin, TX 78704
7. Omni Austin Hotel at Southpark
512-448-2222
4140 Governors Rows
Austin, TX 78744
8. The Austin Motel
512-441-1157
1220 S Congress Ave
Austin, TX 78704
9. InterContinental Stephen F. Austin Luxury Hotel
877-270-1390
701 Congress Ave
Austin, TX 78701
10. Sheraton Austin Hotel
512-478-1111
701 East 11th St
Austin, TX 78701