Austin is one of my favorite places to shop, with a wide variety of boutique, antique and specialty shops, it is very easy to spend weekends doing nothing but visiting stores.  Also, if you live in Austin or visit it regularly, make sure to visit the nearby cities of Salado and Fredericksburg which provide some of the most quaint shopping experiences nationwide. Here is the Top 10 List of Boutique, Antique and Specialty Stores in Austin: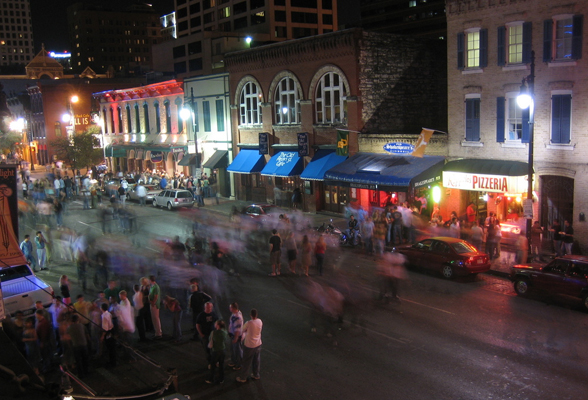 1. Soigne Boutique
512-300-2929
4800 Burnet Rd Ste 410
Austin, TX 78756
2. Spartan
512-579-0303
215 S Lamar Blvd
Austin, TX 78704
3. Touch of Sass
512-478-7277
500 North Lamar Ste 170
Austin, TX 78703
4. The Inglenook
512-466-0641
360 Nueces St #2108
Austin, TX 78701
5. Adelante
512-452-5322
1206 West 38th St
Austin, TX
6. Francesca's Collections
512-347-7508
3300 Bee Caves Rd Ste 420
Austin, TX 78746
7. b. chic
512-328-2442
2805 Bee Caves Rd
Austin, TX 78746
8. Feather's Boutique
512-912-9779
1700 S Congress Ave
Austin, TX 78704
9. Envie Boutique
512-371-1336
4901 Woodrow Ave
Austin, TX 78756
10. Primadora
512-447-4736
1912 South Congress Ave
Austin, TX 78704
Austin is one of the most beautiful cities I've had the pleasure of living in.  Its climate allows for trees and grass to remain a luscious green practically all year round and despite its growth, it has maintained its charm.  Out of all the neighborhoods I've visited, I never cease to be amazed at the beauty of the landscaping and architecture, the community that leads the list is the Barton Creek Country Club.  Barton Creek is home to one of the most breathtaking golf courses in the state and will amaze you with its southern elegance.  I can't imagine a better place in live.
1. Barton Creek Country Club
Southwest Austin
2. Clarksville
Clarksville extends from MoPac to North Lamar Boulevard (East to West) and extends from West 6th Street to West 15th Street (North to South). Clarksville borders downtown, so all of the clubs and restaurants are just minutes away. It's also just around the corner from 6th Street and Lamar, which contains the popular shopping area that includes Whole Foods, Book People, Waterloo Records, and Amy's Ice Cream.
3. Hyde Park
The Hyde Park Neighborhood Association defines the neighborhood as stretching from 38th Street to 45th (north to south) and Guadalupe to Duval (east to west). It is only moments away from Interstate-35.
4. South Congress
SoCo's boundaries run from just South of Town Lake on the North and to Oltorf in the South, then West to South First Street and along the eastern edge of Congress Avenue.
5. Travis Heights
South of the Colorado River and tucked between Interstate 35 and South Congress Avenue
6. Barton Springs
Robert E Lee Rd to S 6th St and Collier St
7. Bouldin Creek
South Congress Avenue borders the Bouldin Creek neighborhood in the East and its Western edge is marked by Bouldin Creek.
8. Barton Hills
From Barton Springs Rd to Barton Skyway and S. Lamar Blvd to MoPac
9. Lamar
North-Oltorf; South-Ben White; West-South Lamar/Manchaca; and East-Union Pacific Railroad.
10. Westlake Hills
Bee Cave Road is the main artery through Westlake Hills and leads West to the lakes and East to Zilker Park.
Austin may be one of the best cities in the country to visit if you are a dining connoisseur.  From great wines to a wide variety of menu options, the city continually amazes myself and my palette.  Out of the all the dining establishments I've had the pleasure of visiting these past few years I was the most impressed by Green Pastures.  Green Pastures began its 60-year tradition of elegant dining rather quietly. But friends told friends, and the word spread. Austin's neighborhood retreat quickly became known citywide as the place to enjoy sumptuous gourmet dishes, fine wine and true Southern hospitality.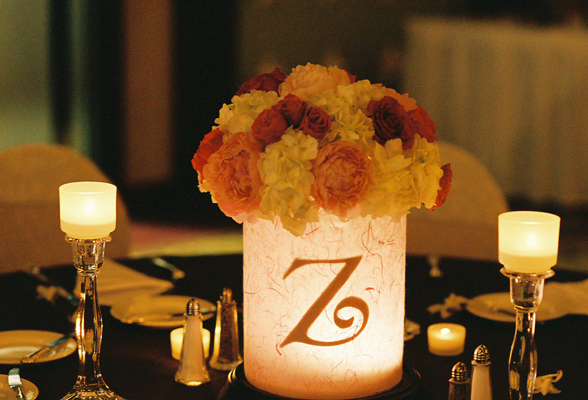 1. Green Pastures
512-444-4747
811 W Live Oak St
Austin, TX 78704
2. Driskill Grill
512-391-7162
604 Brazos St
Austin, TX
3. Hudson's on the Bend
512-266-1369
3509 Highway 620
Austin, TX  78734
4. Cafe Caprice
512-477-5576
900 W 10th St
Austin, TX 78703
5. Castle Hill Cafe
512-476-0728
1101 W Fifth St
Austin, TX 78703
6. Jeffrey's Restaurant
512-477-5584
1204 W Lynn St
Austin, TX 78703
7. Vespaio
512-441-6100
1610 S Congress Ave
Austin, TX 78704
8. Uchi
512-916-4808
801 S Lamar
Austin, TX
9. Malaga
512-236-8020
208 W. Fourth St
Austin, TX
10. Chez Nous
512-473-2413
510 Neches St
Austin, TX 78701
I am definitely a fan of a "community" style health club.  If I am able to work out in a friendly and motivating atmosphere I can accomplish my goals much easier than in a stuffy gym.  That is why I've selected the Austin Fitness Center has the top health club in the city.  Visit it and you will see what I mean.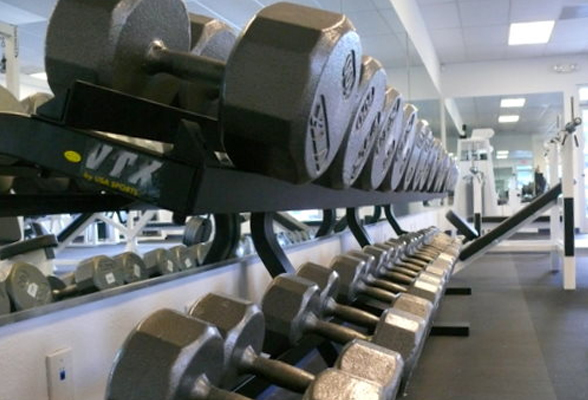 1. Austin Fitness Center
512-282-0300
3100 Slaughter Ln Ste 100
Austin, TX 78748
2. Mecca Gym & Spa
512-381-2680
524 N Lamar Blvd
Austin, TX 78703
3. Hyde Park Gym
512-459-9174
4125 Guadalupe St
Austin, TX 78751
4. Pure
512-342-2200
907 W 5th St
Austin, TX 78703
5. Lake Austin Spa Resort
512-372-7300
1705 S Quinlan Park Rd
Austin, TX 78732
6. Workshop Fitness
512-796-6506
2210 S 1st St
Austin, TX 78704
7. Sunstone Yoga Northwest Austin
612-287-7047
10710 Research Blvd
Austin, TX 78759
8. Body Business Health Club & Spa
512-306-0557
3801 N Capital of Texas Hwy Ste I-100
Austin, TX 78746
9. Adam's Personal Training
512-762-9548
7739-G Northcross Dr
Austin, TX 78757
10. Gym One
512-459-6165
3300 W Anderson Ln Ste 301
Austin, TX 78757
Like many other cities with beautiful weather all-year round, Austin boasts some of the best golf courses in Texas and if you enjoy the sport you will not be disappointed.  This was a difficult list to create, however my favorite course was the University of Texas Golf Course.  With its rolling hills and well maintained facilities, you are sure to have a fun-filled day (Austin 10 does not take responsibility for your slice!).
1. University of Texas Golf Course
512-266-6464
2200 University Club Dr
Austin, TX 78732
2. Barton Creek - Fazio Foothills
512-329-4000
8212 Barton Club Drive
Austin, TX 78735
3. Lakeway - Yaupon Golf Course
512-261-7172
26 Club Estates Parkway
Austin, TX 78738
4. Avery Ranch
512-248-2442
10500 Avery Club Dr
Austin, TX 78717
5. Falconhead Golf Club
512-402-1558
15201 Falconhead Blvd
Austin, TX 78738
6. Teravista Golf Club
512-651-9850
4333 Terra Vista Club Dr
Round Rock, TX  78665
7. ColoVista
512-303-4045
100 Country Club Dr
Bastrop, TX 78602
8.  Wolfdancer
512-308-1234
575 Hyatt Lost Pines Rd
Lost Pines, TX 78612
9. The Golf Club - Star Ranch
512-252-4653
2500 FM 685
Hutto, TX 78634
10. Bluebonnet Hill Golf Course
512-272-4228
9100 Decker Ln
Austin, TX 78724
Whether you are a student or young professional, Austin has a terrific lineup of apartments and condos for great prices compared to other metropolitan areas around the country.  So which complex won the top honors?  Well, if you are like me and enjoy sitting out by the pool, I think you will enjoy living at the Bella Sarah Apartments.  As you can see from the picture below, this complex provides its residents with a gorgeous pool and recreation area on top of a long list of additional amenities that will make living in Austin even more enjoyable.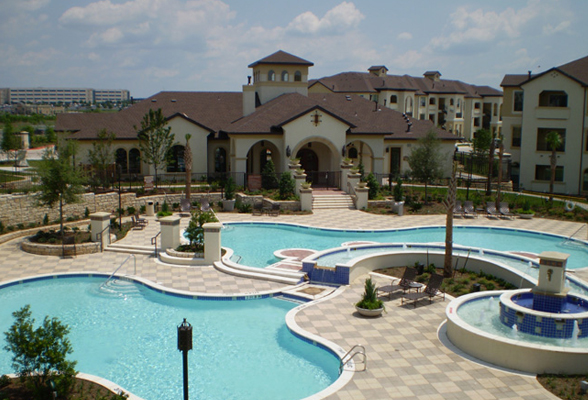 1. Bella Sarah Apartments
512-252-0555
12800 Center Lake Drive
Austin, TX 78753
2. Amli Downtown
512-472-1711
201 Lavaca St
Austin, TX 78701
3. Bluff Springs Townhomes
512-440-1666
7100 Bluff Springs Rd
Austin, TX 78744
4. Remington Hills
512-282-1170
10601 Manchaca Rd
Austin, TX 78748
5. Domain Apartments
512-719-3400
11400 Domain Dr
Austin, TX 78758
6. Windsor At Barton Creek
512-327-4700
2611 Bee Cave Rd
Austin, TX 78746
7. Deerfield Luxury Apartments
512-282-0260
8600 Brodie Ln
Austin, TX 78745
8. Legacy on the Lake
512-476-1810
43 Rainey St
Austin, TX 78701
9. The Cottages
512-282-6800
8515 S  Interstate 35
Austin, TX 78744
10. Reserve at Walnut Creek
512-926-6565
8038 Exchange Dr
Austin, TX 78754
If you like tex-mex as much as myself, Austin Mexican restaurants will leave you satisfied.  One word of caution, don't try to walk in without reservations on a Friday or Saturday night at some of the top Mexican dining establishments on this list, most of them have 30-60 minute waits.  I have a special restaurant topping this particular list:
El Borrego De Oro is a Mexican restaurant that has 2 locations: one in Austin and one in Red Rock. They serve authentic Mexican food for breakfast, lunch, and dinner while providing live entertainment on the weekends. The restaurant maintains a comfortable and casual dining atmosphere. Enjoy live music on Sundays from 11:30 a.m. to 1:30 p.m., as well as margaritas and mixed drinks to go along with delicious Mexican dishes.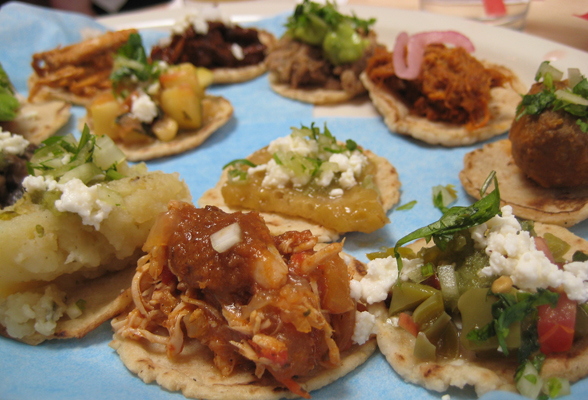 1. El Borrego De Oro
866-609-1572
3900 S Congress Ave
Austin, TX 78704
2. La Jolla
512-445-5787
1817 S Lamar Blvd
Austin, TX 78704
3. Juan In a Million
512-472-3872
2300 E Cesar Chavez St
Austin, TX 78702
4. Berryhill Baja Grill
512-327-9033
3600 N Capital of Texas Highway
Austin, TX 78746
5. La Posada Mexican Restaurant
512-444-2631
6800 W Gate Blvd
Austin, TX 78745
6. Chuy's
512-474-4452
1728 Barton Springs Rd
Austin, TX 78704
7. Antonio's Mexican Restaurant
512-238-8969
16912 N Interstate 35
Austin, TX 78664
8. Z'Tejas Southwestern Grill
512-478-5355
1110 W 6th St
Austin, TX 78703
9. Maudie's Cafe
512-473-3740
2608 W 7th St
Austin, TX 78703
10. Curra's Grill North
512-444-0012
614-E Oltorf St
Austin, TX 78702
Austin has become a top business and tourist hotspot over the past few years, and with the increase in visitors, the lodging accommodations have improved dramatically.  From traditional hotels to quaint bed & breakfast destinations, I've enjoyed my tour of the city's best places to stay.  The top spot of the hotels and lodging list goes to The Driskill Hotel, a magnificently appointed hotel located in a great part of the city.
1. The Driskill Hotel
512-474-5911
604 Brazos St
Austin, TX 78701
2. Barton Creek
512-329-4000
8212 Barton Club Dr
Austin, TX 78735
3. Mansion at Judges Hill
512-495-1800
1900 Rio Grande Ste 100
Austin, TX 78705
4. Four Seasons Hotel Austin
512-478-4500
98 San Jacinto Blvd
Austin, TX 78701
5. The Wyndham Garden Hotel-Austin
866-907-0607
3401 South IH 35
Austin, TX 78741
6. San Jose Hotel
512-444-7322
1316 S Congress Avenue
Austin, TX 78704
7. Omni Austin Hotel at Southpark
512-448-2222
4140 Governors Rows
Austin, TX 78744
8. The Austin Motel
512-441-1157
1220 S Congress Ave
Austin, TX 78704
9. InterContinental Stephen F. Austin Luxury Hotel
877-270-1390
701 Congress Ave
Austin, TX 78701
10. Sheraton Austin Hotel
512-478-1111
701 East 11th St
Austin, TX 78701