Starwood Hotels & Resorts today announced the opening of its first hotel in Colorado and fifth Element hotel globally – Element Denver Park Meadows. And later this week, Starwood's green trailblazer will open its sixth hotel – Element Dallas Fort Worth Airport North.
"We celebrate the successful, strategic growth of the Element brand with the opening of our fifth and sixth hotels, all in one week," said Paul Sacco, Senior Vice President of Development for North America, Starwood Hotels & Resorts. "We are also delighted to expand our relationship with Medical Hospitality Group and InterMountain Management, who have demonstrated their growing commitment and support of our Element brand."
Element delivers a no-compromise, eco-chic experience enhanced by comfortable and inspiring public spaces, modern touches and smart design. Element Hotels is the first major hotel brand to mandate that all its properties pursue the US Green Building Council's (USGBC) Leadership in Energy and Environmental Design (LEED) certification.
The Element brand's green features are cleverly designed to be as aesthetically appealing as they are eco-friendly, so guests never compromise on style and comfort. Eco-friendly materials are used whenever possible and natural light is maximized throughout the hotels. To reduce waste, guest room bathrooms are equipped with amenity dispensers, kitchens are supplied with silverware and glassware instead of plastic utensils and paper cups, and filtered drinking water is available rather than plastic water bottles. Recycling bins are available in guest rooms and public areas. Element hotels conserve water and energy with low-flow faucets and fixtures, compact fluorescent light bulbs, and energy-efficient appliances. Even the ubiquitous "Do Not Disturb" sign has been replaced with an environmentally-friendly magnet.
Cook for the Cure on Thursday, October 22nd is a delicious way for breast cancer survivors and their supporters to help fight the battle against breast cancer while enjoying great food and fun cooking demonstrations. This one-of-a-kind event in Denver features top local chefs David J. Clark of Del Frisco's, Bob Wiltshire of Morton's Downtown, Ben Davis of Tony's Market and Vaughn Hobbs of Viking Range. 100% of the proceeds from this event will be donated to the Denver Metropolitan Affiliate of Susan G. Komen for the Cure.
Tickets are $30 and can be purchased at any Tony's Market, at Home and the Range or online at www.celebratingpink.com.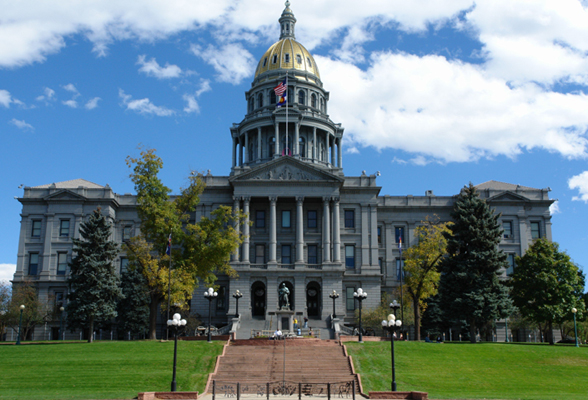 Denver is a city of stunning beauty and laid-back atmosphere; this combination makes this mile-high metropolis a great place to live and visit.  Over the past few decades Denver has also thrived economically, and this growth has spurred real estate development along with a wide range of new businesses.
To explore this city fully, please visit its city site at: Denver10.CitySpur.com.