Best Mexican Food Restaurants in Austin
If you like tex-mex as much as myself, Austin Mexican restaurants will leave you satisfied.  One word of caution, don't try to walk in without reservations on a Friday or Saturday night at some of the top Mexican dining establishments on this list, most of them have 30-60 minute waits.  I have a special restaurant topping this particular list:
El Borrego De Oro is a Mexican restaurant that has 2 locations: one in Austin and one in Red Rock. They serve authentic Mexican food for breakfast, lunch, and dinner while providing live entertainment on the weekends. The restaurant maintains a comfortable and casual dining atmosphere. Enjoy live music on Sundays from 11:30 a.m. to 1:30 p.m., as well as margaritas and mixed drinks to go along with delicious Mexican dishes.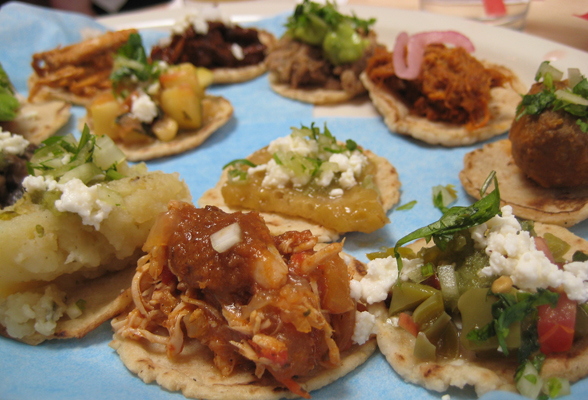 1. El Borrego De Oro
866-609-1572
3900 S Congress Ave
Austin, TX 78704
2. La Jolla
512-445-5787
1817 S Lamar Blvd
Austin, TX 78704
3. Juan In a Million
512-472-3872
2300 E Cesar Chavez St
Austin, TX 78702
4. Berryhill Baja Grill
512-327-9033
3600 N Capital of Texas Highway
Austin, TX 78746
5. La Posada Mexican Restaurant
512-444-2631
6800 W Gate Blvd
Austin, TX 78745
6. Chuy's
512-474-4452
1728 Barton Springs Rd
Austin, TX 78704
7. Antonio's Mexican Restaurant
512-238-8969
16912 N Interstate 35
Austin, TX 78664
8. Z'Tejas Southwestern Grill
512-478-5355
1110 W 6th St
Austin, TX 78703
9. Maudie's Cafe
512-473-3740
2608 W 7th St
Austin, TX 78703
10. Curra's Grill North
512-444-0012
614-E Oltorf St
Austin, TX 78702