While the end of summer signals a new school year for many children and teens across the U.S., it also provides adults with the chance to reminisce about times past. Recalling memories of their high school years through the lens of their ensuing life experiences, many Americans feel that if they had the chance to do high school all over again they would have spent more time studying and planning for their future, according to a recent national survey sponsored by Classmates.com.
According to the survey, more than six out of 10 Americans say that if they could "do over" their high school years, they would "think ahead about college or my future." The second-highest (61 percent) on the list of things to do over is to "study hard" to make "good grades."
"Since the inception of the online social networks, of which Classmates.com became a pioneer in 1995, we've seen periods where people show increased interest in recalling different moments from throughout their lives," said J. Tomas Gomez-Arias, Transamerica Professor of Marketing and Global Business at Saint Mary's College of California. "In a challenging economic environment, such retrospective is not only normal, it is amplified as people increase their search for common connection points with friends from their past."
"During this time of year, it's only natural to reminisce over our own school days: what we could have done better or wish we had done more," said Sarah Pynchon from Classmates. "At the same time, we fondly remember those memories that we share with other members of our class. Classmates.com gives old friends the chance to reconnect – not only with one another, but also with the places and things for which we're most nostalgic, like the music and games we used to play."
Socializing vs. Studying
When adult Americans look back on their high school years, the majority of them point to one of two priorities: socializing or studying. Roughly three out of 10 Americans (31 percent) say their top priority in high school was their "social life — being with friends" while "studying so I got good grades" was a close second, named by 28 percent.
Many Americans feel their studies would have improved under the guidance of an inspiring teacher or mentor. According to the survey, more than half of Americans (53 percent) say they wish they had found "a teacher or mentor who believed in me and inspired me."
Don't Sweat the Small Stuff
Although the leading regret Americans have about their high school years is not having focused on schoolwork and the future, there are still many others who feel they took their school years too seriously. Roughly half (49 percent) say that if they could do over their high school experience, they would "relax and not sweat the small stuff."
"More than ever, with the pervasiveness of social networks and the swell of individuals online, there is a real chance for people to look back and relive their memories, rekindle old flames and debates," explains Gomez-Arias.
According to the survey, 46 percent of Americans wish they had been "brave enough to ask-out someone they had a 'crush' on" in high school. This percentage was much higher among men than women (59 percent vs. 35 percent).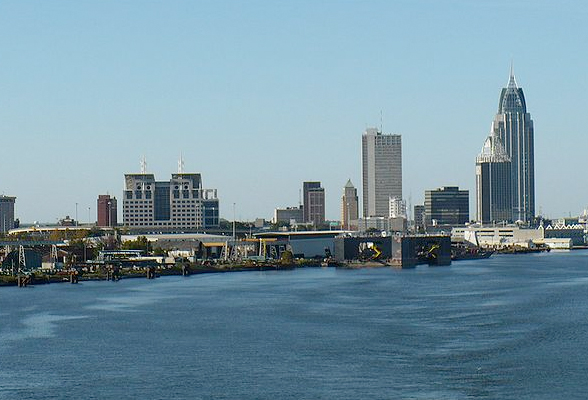 If you have been searching for a Southern Jewel, you've found it in the city of Mobile, Alabama. As one of the Gulf Coast's cultural centers, Mobile houses several art museums, a symphony orchestra, a professional opera, a professional ballet company, and a large concentration of historic architecture. Mobile is known for having the oldest organized Carnival celebrations in the United States, dating to its early colonial period. It was also host to the first formally organized Carnival mystic society or krewe in the United States, dating to 1830.
To find the best businesses, services, restaurants, hotels and everything else you can imagine in Mobile, visit its city page by clicking here: Mobile10.CitySpur.com